Introduction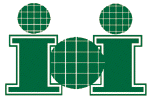 Founded in 1994, IOI stands for "Input/Output Interfaces". IOI provides high-speed and cost-effective I/O solutions using the Gigabit Ethernet, IEEE 1394, USB (Universal Serial Bus), Serial ATA and PCIe Expansion standards. IOI aims to become a first-tier I/O solution supplier in Taiwan. "Your I/O Solution Provider" is IOI's slogan.
Quality Control
Each product is scrutinized with extensive quality control checks, from design analysis for manufacturing ability to design rule checks and comprehensive testing. Testing takes place during each stage of the design and manufacturing process. Testing procedures overload products to much higher levels than they are likely to face in real-world applications. All products are 100% functionally tested, including a burn-in test and a manufacturing test, such as the control of open, short, the weld quality, and a surface cleanliness test.
Support
To ensure our customers' satisfaction, our product support services can be accessed by two options:
Live professional and responsive technical support team

Full technical support before, during and after the sale

Website support and downloads
Product related information
Latest drivers and BIOS
Service
IOI's customers can use the following methods to contact the technical support team:
Through email (e-mail: tech@ioi.com.tw )
Through on-line technical support form submission
RMA (Return Material Authorization) RMA procedure insures proper tracking of all returned equipment. By reviewing RMA, IOI's engineers could enhance and improve the design and manufacturing cycle to offer the top products to its customers.
To return a defective product, a typical process is:

First, the customer must call the sales and speak with a technician.
Secondly, the customer must write the RMA Form.
Thirdly, the customer must write the RMA number on the outside of the box that the product is being shipped in.
Finally, the customer mails the product.
Contact us
IOI Technology Corporation
映奧股份有限公司
886-2-89191358
886-2-89191359
4F, No.125, Lane 235, Baociao Rd, Sindian Dist, New Taipei City 231, Taiwan
新北市新店區寶橋路235巷125號4樓
Monday -Friday: 9:00 AM to 12:30PM, 1:30PM to 5:30 PM (UTC/GMT+8)